New Towns Festival March 2014
The recent New Towns Festival was a joint project between the University of Hertfordshire, the Milton Keynes City Discovery Centre and Milton Keynes Council, sponsored by the AHRC.
It aimed to celebrate the New Towns of the United Kingdom and act as a catalyst for future joint working and sharing of best practice.
Tony Skottowe (pictured below left) who was one of the speakers at the event has kindly supplied the following report.
"The event was based in the Cruck Barn at Bradwell Abbey and was, I believe, associated with a 40 year anniversary for the city.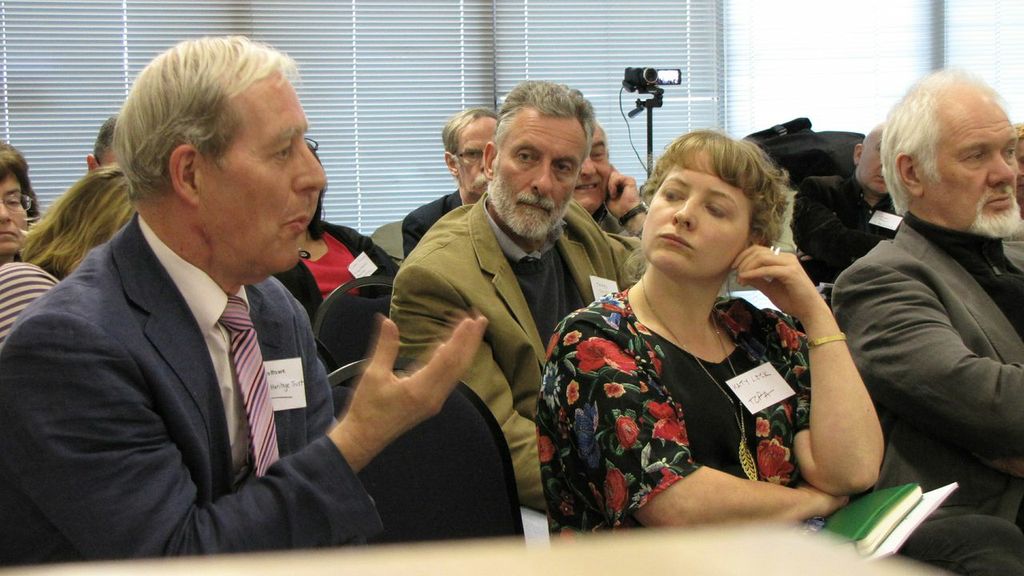 The programme of events took place over two days the first mainly arts and tours based, whilst the second comprised a series of talks from a wide range of speakers. Key participants included David Lock of David Lock Associates talking about the major development phase of Milton Keynes, Lee Shostak - Chairman of the TCPA with some thoughts on creating new garden cities, Katy Lock (pictured above second from right) also from the TCPA on the current work being done by the TCPA to 'encourage' government to create proper garden cities.
There were some highly provocative presentations and one highly outrageous and amusing attempt at thinking outside the box by Henk van Aswegen (pictured on the far right of the first photograph) which generated some lively debate. As an example of the sort of people and ideas involved with Garden Cities this was one of the best I have seen for a while."
back to top